Please make your selections from the items below and add them to your cart, then go to your cart to submit your donation using your Debit or Credit card, or mail your order along with a check or money order payable to Lary's Speakeasy Inc. to Lary's Speakeasy, c/o Corey Sullivan 815 Schroeder Dr. Tipton MO. 65081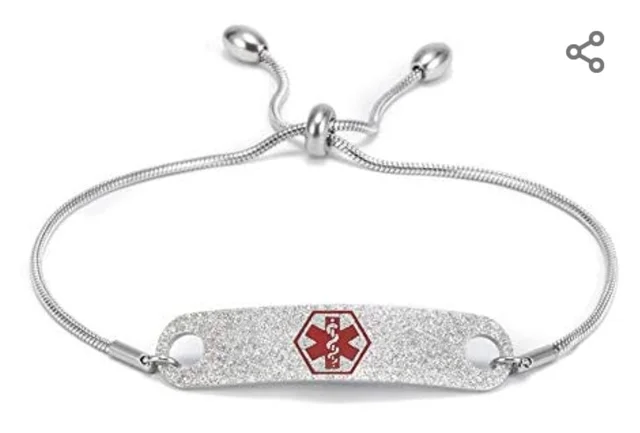 This bracelet is fully adjustable to fit any wrist size from 5″ to 7.1″, but is very fragile, as it is intended for the younger generation.
The International Medical Alert caduceus symbol is engraved and epoxied in bright red on the front side, and laryngectomee resuscitation instructions are deeply engraved in black on the reverse.