The Memorial Page:
In Memory of All Laryngectomees
Who Have Passed Away
---
If any LS member has lost a spouse or family member and would like to include that person on our memorial page, please feel free to message us with the name and date of passing (include a picture if you like).
---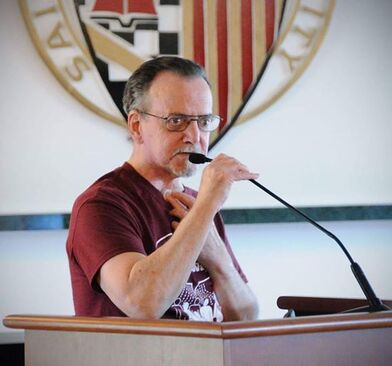 In memory of Lewis Trammell
Founder of Lary's Speakeasy
On March 26, 2020, Lewis Trammell, Sr. peacefully passed away at the age of 74.
Lewis was called "Louie" by his family and "Louis" by his friends. He was preceded in death by his parents, Malethia Trammell (nee Mueller) and Louis Trammell. He is survived by a daughter, Sharon (Mark) Peters, and two sons, A.J. and Louis. He is also survived by three sisters Clarice Moran, Penelope Johnson and JoAnn Kirton and a brother, Arthur (Pat) Trammell as well as multiple nieces, nephews, grand-children, and great-grandchildren.
Louie went through some rough times in his life, but he never lost his urge to give back to others. When Louie was diagnosed with Laryngeal Cancer, and lost his "voice box", he used that event to establish a national help group for others who suffered the same misfortune. The group he founded, named "Lary's Speakeasy", now has more than 2,500 members throughout the U.S. and in several foreign countries. Louie would want any donations in his name to be given to Lary's Speakeasy – it was his whole life and it is a registered 501(C) non-profit. Information on donations can be found on the Lary's Speakeasy page on Facebook.
Rest in peace, Lou. Your legacy will always live on through Lary's Speakeasy!
---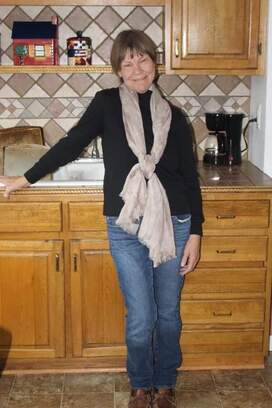 In memory of Debbie Delaney Deaton
Debbie was the heart of this group. She loved being the "supply gal" for the Speakeasy, and truly loved keeping "her" Larys supplied with goods. Even when she got sick again, she insisted on filling orders and sending out supplies. She was one of a kind, and will remain in our hearts and memories.
---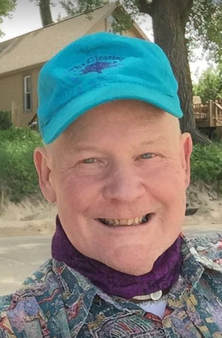 In memory of Roger Findley
By Lou Trammell
Roger Findley passed away in 2017. I met Roger in the summer of 2013 when I received an email from him. He told me he had seen our Lary's Speakeasy flier on the cancer floor and he would like to join our live support group, but he said he had one problem: " I'm not a Lary". I agreed to meet with him and we sat around for an hour talking about Lary's Speakeasy's mission. He didn't know that I had already made up my mind about him; I understood where his situation as a trachie and throat cancer patient for so many years before becoming a Laryngectomee. He stuck with me when we moved from the hospital to the school (10 minutes from his house) and he never ever missed a meeting unless it was because of a medical procedure. What struck me the most about Roger was he always smiled no matter how tough things were going and if you said hi and shook hands with him you were a friend! Roger seemed to know where his health was headed and it took him at least a year or so to feel like he belonged with this group. He joined our group because he understood that someday he would become one of us. Unfortunately, by that time, his cancer had become full-blown again. Roger Findley was a true cancer fighter in all senses of the word and I miss him so much. Thank you, Anne Findley, for sharing him with us and thank you for the generous donation of supplies that are now spread across the country and still being shipped as I write this. Rest in peace, Roger.
---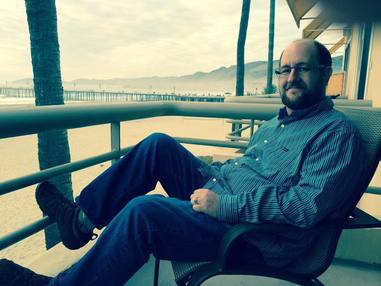 In memory of Brian Anthony
By Lou Trammell
Brian Anthony passed away on 8/2016. Brian joined Lary's Speakeasy the same year we opened it to the public in 2014 and while my memory may be wrong, he was the first person to join. He decided to have the Laryngectomy surgery a month after joining LS, after talking to the patients about his future. I never met Brian & Sue in-person, but followed them closely through Facebook as Sue chronicled their travels around the country and across the pond, every once in a while sending a card or note. They both were enjoying life to the fullest and Brian was another one of those people who always smiled. Thank you Sue Anthony for sharing Brian with so many of us those last 2 years. We also thank you for setting up the Memorial Fund for donations to the non-profit, which was a total honor.
---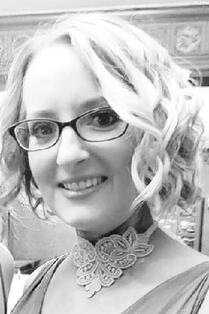 In Memory of Ashley Ann Kuzma
When you have recurrent laryngeal cancer that just won't take no for an answer, you have a lot of time to think about death. The good thing is I no longer have to worry about saving for retirement, paying off student loans, or trying not to get skin cancer??? One positive outcome from having recurrent cancer was that it taught me to let go of the insignificant things and to just enjoy the people and places. After three recurrences, my body finally had enough and I passed away on Sunday, September 22, 2019 at the Cleveland Clinic.
I was born on May 21, 1987 in Beaver County, Pa. I grew up in Conway and attended Freedom Area High School (class of 2005). I earned a Bachelor's in History and Political Science from the University of Pittsburgh (class of 2009), where I also became a member of Kappa Delta Sorority. I completed my teaching certificate and Master of Education degree at Edinboro University of Pennsylvania. After I graduated high school, my family moved to Erie. While I spent a few years teaching in Lancaster County, I returned to Erie to plant my roots and became a gifted support teacher at McDowell Intermediate High School. In my spare time, I enjoyed reading, cuddling with my cats, wine tasting, relaxing on my dad's boat, watching movies, golfing, decorating my house, watching football (go Steelers!), appreciating a good sunset, and watching TV shows like Grey's Anatomy, the original Will and Grace, and Friends. While in college I spent a semester abroad in London and was able to travel to Paris, France, Krakow, Poland (it had been a goal of mine to visit Auschwitz for many years), Milan, Venice, Florence, and Rome, Italy. Some of my favorite family vacations include experiencing the awe of the Grand Canyon and enjoying the sun, sand, and family time in the Outer Banks. After I found out my cancer was back for the fourth time, I went to Mexico and saw Chichen Itza. I am extremely grateful for the life that I lived. I was fortunate to have a loving family, supportive friends, a stable and meaningful job, and a house to call my own. My wish for you is to stop letting insignificant situations stress you out. Do what is important to you. Relax and enjoy the company of those around you. What do you value in your life? In the end, that's what matters.
​
I am survived by my wonderful parents, John William Kuzma and Vicky Lynn (Barron) Kuzma of Fairview, Pa.; my sister, Kristen Marie Kuzma of Clinton, Pa.; our family dog, Lizzy; my cats, Archie and Stella; my maternal grandmother, Verda Ann (Durst) Barron of New Brighton, Pa.; and many aunts, uncles, cousins, and many friends.
I was preceded in death by my paternal grandparents, John Allen Kuzma and Dolores Marie (Gajewski) Kuzma; my maternal grandfather, Robert Eugene Barron; my childhood cat of 18 years, Sammy; our beloved family dog of 17 years, Dylan; and my cat, Leo.
Since I think viewings are too sad for everyone, I requested that my family host a celebration of my life. Please join them on Sunday, October 13, 2019 from 12:00 p.m. to 4:00 p.m. at the Perry Highway Hose Co. Oliver Rd., Erie, Pa. In lieu of flowers, please send donations to the Humane Society of Northwestern Pennsylvania (Erie Humane Society), Orphan Angels Cat Sanctuary & Adoption Center Erie, Pa., or Hope Lodge, Cleveland, Ohio.
​
This obituary was written by Ashley preceding her passing as part of the many preparations to make the transition easier on her family.
Sign the Guestbook at www.GoErie.com/obits.Sign
---
In Memory of Micheal Allen
Owner of Sign Pros in Orlando, Florida. Passed on October 2, 2019 at the age of 55. He battled brain, larynx and lung cancer for 2 years. He will be deeply missed.
---
In Memory of Lisa O'Farrell
Lisa O'Farrell of Chicago, IL passed away on Monday, January 18 after suffering a head injury after a fall while she was recovering from a previous fall.  She was buried last Thursday, January 22, 2021.  She was a member of the support group at St. Xavier's University in Chicago, IL.
---
In Memory Of John Hayes
John Joseph Hayes, AKA Welfed, passed away peacefully on March 1, 2023 at the age of 63 with his children by his side. John was a long time resident of Bellingham, Massachusetts. John was born November 18, 1959 in Boston Massachusetts, the son of John Christopher and Mary Theresa (O'Malley) Hayes, immigrants from Ireland. John is survived by his three children and their spouses, Priscilla and Graham Barkson, Nicole and Kristopher Cook, his favorite son, John Hayes; and his beloved ex wife Sandra (Aguirre) Hayes. He is also survived by his loving and caring mom, Mary Teresa (O'Malley) Hayes. He was the son of the late John Christopher Hayes. John was cherished by his amazing sisters, Marie O'Sullivan, Eileen Michaud, Ann Cronin, Margaret Feyler, and favorite brother Patrick Hayes. He was a loving Grandfather to John Hayes, Amelia & Abigail Barkson, James and Sloane Cook, and Adalyn Hayes. He is also survived by many nieces and nephews, and was the uncle of the late, Thomas Christopher Michaud. Along with his immediate family, John leaves behind an incredible extended family and many many friends.
During his time here, he found a way into everyone's heart. John always had a smile on his face, was always cracking jokes even after losing his voice, and wherever music was playing you'd see him dancing. He loved his sports especially Sunday football during which he did not want to be disturbed! He was also known for random deliveries of his famous homemade lasagna. John was well-known throughout the local 223 laborers community after dedicating over 27 years of hard work.
The Hayes family would like to extend special thanks and appreciation to long-time family friends Linda and George O'Grady and all the health care workers.