Lary's Speakeasy Leadership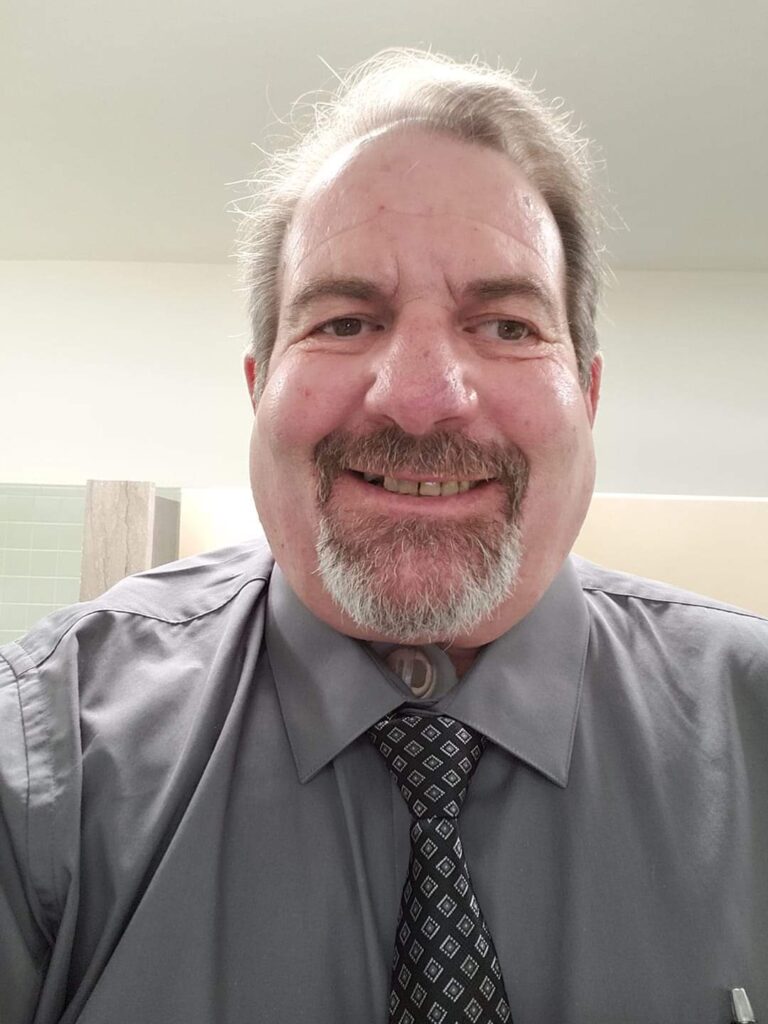 Joe Wasserman - President / CEO
I had my laryngectomy in December, 2017. Before that, I was in the car business as a salesman, finance manager, and sales manager. In 2018 my wife and I moved from New Mexico to Virginia for her job. In my spare time, I enjoy riding my Harley and exploring.
Sherry Martin- Executive Vice President
Sherry Martin had her 1st round of cancer in 2005. In 2006, she was treated with radiation and Amiphostine injections. She worked during her treatments and until 2009 in printing management, which was her passion for 28 years. During those years, she was a Production Manager in the 80's which was a rare situation as a woman. In late 2012, cancer was back, this time in her larynx. Sherry had a laryngectomy in March of 2013. In her research on larys, she found her new passion. Sherry was Blessed to connect with our founder Lou Trammell which was a one man operation at the time. Lou asked Sherry if she would be interested in helping him collect and shipping supplies.She jumped right in. "I knew then it was my destiny"Sherry enjoys helping other larys with their new normal. She is an active member of the local Speech Our Way Club in Germantown, TN. In 2016 become a non-profit 501© 3. The rest is History.Here she is today, 18 years of recurring cancer, with the last 2 times being Stage IV.Sherry enjoys spending time with her big family; a husband, 5 children, 11 grandchildren and 11 great grandchildren. There is life after cancer!
Steven Cooper- Treasurer / CFO
I am a lifelong resident of the state of Maryland. I'm married to my beautiful wife Robin, whom I met in high school over 49 years ago. I underwent a Total Laryngectomy in February 2019 and my Tracheoesophageal Voice Prosthesis (TEP) placement in September 2019.
I own, and still actively work managing a wholesale food brokerage business.
I'm a current or former board member of; The Governor's Board of Telecommunication Relay (Maryland), The Laryngectomee Club of Montgomery County Maryland (LCMC), The International Association of Laryngectomees and WebWhispers. Additionally, I'm a mentor for Imerman Angels Cancer Support Group.
Previously, I was licensed in Real Estate, and held the National Association of Security Dealers (NASD) Series 7, Series 63 and Series 65 securities licenses.
Because of the early help and ongoing mentoring that I received from many of the wonderful members of the Laryngectomee community, I have been instilled with a heartfelt desire to assist other Laryngectomees or family members in any way that I can. I continually welcome the opportunity to meet with new patients, family members, Speech Pathologists and others, and to be a staunch advocate in the Laryngectomee community. I have met with many new laryngectomees, pre or post operatively and always find it to be a very rewarding experience.
Corey Sullivan - Board member / Apparel
I am from Missouri. I have 5 children. I was first diagnosed in 2007 and had radiation. I became a laryngectomy in September 2011. I had a recurrence and a free flap late in 2012, additional radiation and chemotherapy. My primary speech methods are Esophageal Speech (ES) and Tracheoesophageal Speech with a TEP. My career prior to my surgery and continues to be in public safety as a 911 dispatcher and a Level B EMT first responder for an ambulance service. I enjoy providing education and awareness about the issues and successes that laryngectomees face on a daily basis. In my free time I enjoy visiting with the kids and grandkids. I like to travel, especially while riding my motorcycle.
Kerry Collins Lenius
Board Member – SLP
Kerry Collins Lenius - Board Member / SLP
Mallory Moore
Board Member – SLP
MalloryMoore - Board Member / SLP
Sheryl Trammell-Molter
Board Member
Sheryl Trammell-Molter - Board Member